News
and

Profiles
How do we do our best to structure the learning so that more of our students can thrive in the distance environment, and achieve learning that will stick with them? Four Suggestions.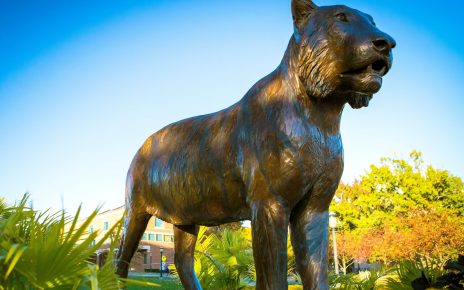 During this Spring "Shelter-In-Place" Break, you can register for meet-ups with colleagues and our team. We have sessions scheduled for each day the week, and you can find details via the Gateway. You're more than welcome to pop in for partial sessions. We are all finding out about Zoom-room fatigue—the struggle is real.
"Teaching at Mizzou has given me the chance to think about art, creativity, and even BEINGNESS as a job. I get to push paint, ideas and minds around (including my own). I get to mentor and be mentored. I get to work with creative humans of all ages, backgrounds, worldviews and experiences. I get to read, write and speak about things that move me. I get to spend time exploring what it means to make things. I get to share those explorations with others. I am incredibly thankful for these opportunities. My desire is to be effective in this work— to reveal the world to myself and others. All of this (and more) has been made possible through the blessing of employment at Mizzou. It is an honor and a privilege to go into my classroom, greet those faces and set off on a task of vision and awareness."
Matthew Ballou
Associate Professor, Art
Thank you for teaching me that emotion and logic exist best together. I learned to truly care about diversity and inclusion through your classes, and I hopefully now spread that message in a passionate but thoughtful way. You're awesome. ?